Rank System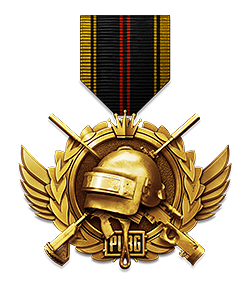 Summary
N/A
The ranking system was introduced in the Test Server PC 1.0 update #22.
Related-articles:
Update history
Pre-release [1]
Implemented Rank System

There are 8 total ranks.
Rank will be assigned based on Rank Points earned.
To earn your first rank, you will need to play 10 provisional matches.
Rank promotion / demotion will be decided by total rank points.
Ranks
Players inactive for more than one week will be removed from the leaderboard. Only the Top 1,000 players can obtain the title 'Lone Survivor.'
| Rank Name | Medal | MMR Rank |
| --- | --- | --- |
| Lone Survivor | | Top 1,000 |
| Survivor | | 6,000+ |
| Expert | | 5,000 - 5,999 |
| Specialist I | | 4,800 - 4,999 |
| Specialist II | | 4,600 - 4,799 |
| Specialist III | | 4,400 - 4,599 |
| Specialist IV | | 4,200 - 4,399 |
| Specialist V | | 4,000 - 4,199 |
| Skilled I | | 3,800 - 3,999 |
| Skilled II | | 3,600 - 3,799 |
| Skilled III | | 3,400 - 3,599 |
| Skilled IV | | 3,200 - 3,399 |
| Skilled V | | 3,000 - 3,199 |
| Experienced I | | 2,800 - 2,999 |
| Experienced II | | 2,600 - 2,799 |
| Experienced III | | 2,400 - 2,599 |
| Experienced IV | | 2,200 - 2,399 |
| Experienced V | | 2,000 - 2,199 |
| Novice I | | 1,800 - 1,999 |
| Novice II | | 1,600 - 1,799 |
| Novice III | | 1,400 - 1,599 |
| Novice IV | | 1,200 - 1,399 |
| Novice V | | 1,000 - 1,199 |
| Beginner I | | 800 - 999 |
| Beginner II | | 600 - 799 |
| Beginner III | | 400 - 599 |
| Beginner IV | | 200 - 399 |
| Beginner V | | 1 - 199 |
| Unranked | | 0 |
References