Way Point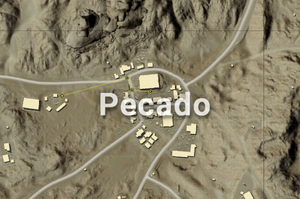 Way Point are quick actions for communicating with teammates on the map in BATTLEGROUNDS.
Summary
[
]
N/A
Related articles:
Update history
[
]
Pre-release #29
Added the Way Point feature.

The Way Point feature has been added to allow you to make strategic plans for the routes you take.
You can use the feature only when the map is open (M key).
Press ALT+RMB to place the first point and while ALT is held, you may click other locations to add more points. You may release ALT to remove the starting point.
You can place up to 4 points per group of Way Points.
Press ALT+Del to remove placed Way Points. When you place a new starting point somewhere else, the existing Way Points will all disappear.
In Duo/Squad Mode, when a teammate places Way Points, they will appear on the map with a Radio Message. You can change the settings to not display the Way Point of certain teammates from the in-game Team Management menu.
Gallery
[
]